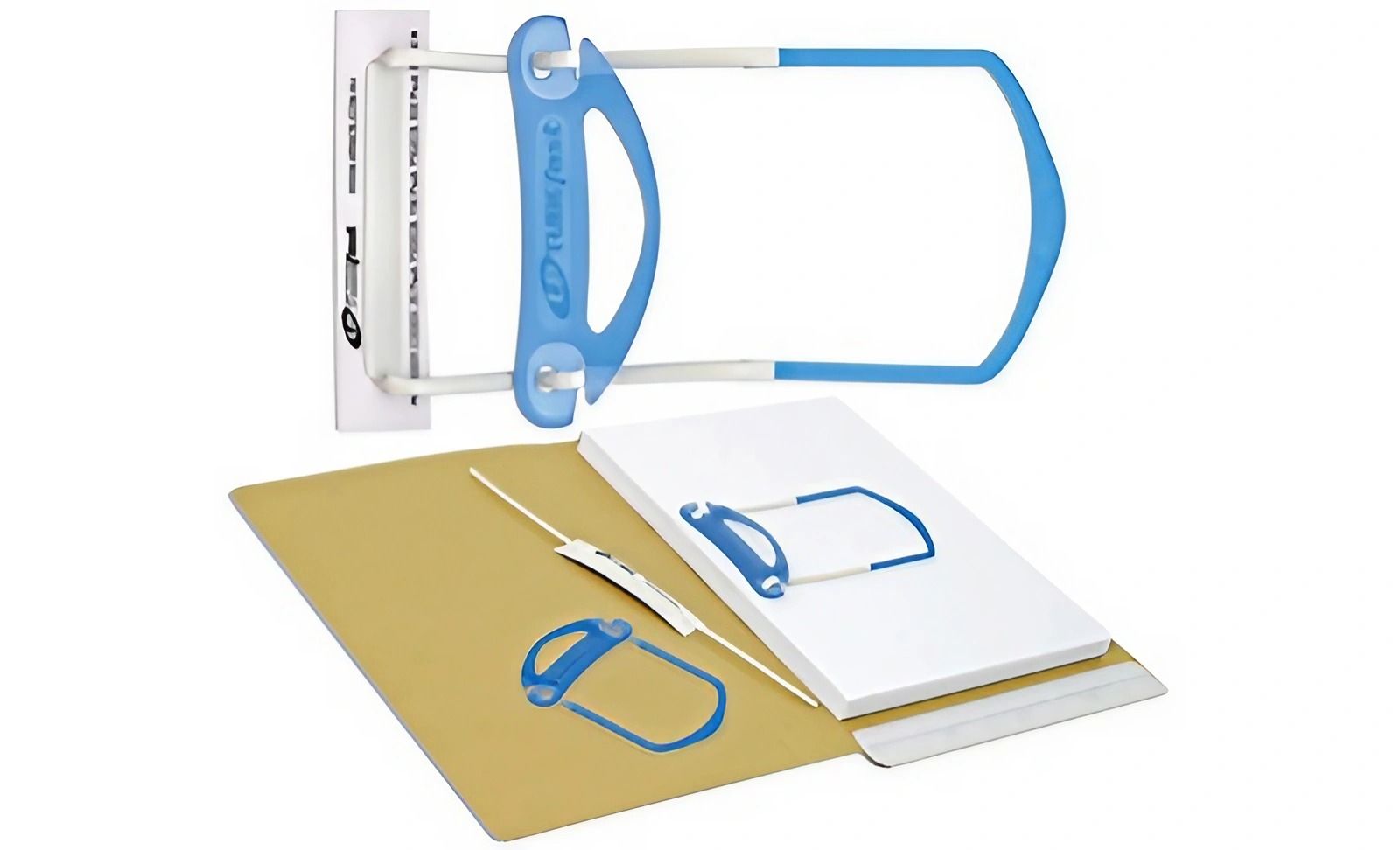 Adhesive File Fasters Custom Branded by Arnos
Arnos Australia Pty. Ltd. manufactures and custom brands a range of self-adhesive file fasteners. Arnos Tubefast and LP Tubefast self-adhesive file fasteners are customised with your company logo molded into the clips and company details printed onto the self-adhesive base. Packaging is also custom designed and printed with the option to choose the unique 100 pack box that is re-usable as an A4 box file. The range of custom made fasteners are manufactured in Melbourne.
Tubefast self-adhesive fasteners attach folders and allow the file to function like a self-expanding lever arch file. The unique LP Tubefast model features a smooth low profile design, stronger compressor bar, easy to handle extra long 10 cm flexible tubes and increased capacity transfer u-piece.
To receive a free quote on a custom order, or to find out more information please call Arnos on 1800 635 216, 03 9583 2254